Our customers are at the core of our business
Our support team members know how to communicate from a user perspective and also a software development perspective, which makes them an invaluable link between our customers and our development team. The support team has the responsibility of representing the customers' interests throughout our product development process.
IT and aviation industry experience
Every member of our support team has IT and aviation industry experience which means they really speak your language. They have all been with us for over 10 years and it is this longevity that enables them to build a valuable understanding of each customer's organisation and a productive relationship with customers themselves.
World-class support, second to none
Over 25 years, we have built a solid reputation for doing whatever is required to help our customers. Support is mostly provided via email however the customer can also choose to have phone contact 24 hours a day, 7 days a week. 
No automated ticketing systems, no generic help desk staff
The person who answers your phone call or email is the person who can help you, so you get real support, instantly.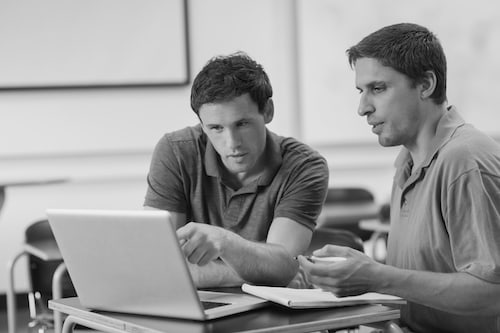 Close collaboration with our development team
Our support staff sit alongside our in-house development team. Being under the one roof allows for constant feedback from customers for product development and enhancement, collaboration which naturally leads to a better product.
Not your typical developers
Our developers are not only passionate about design, they're also passionate about helping customers and fellow staff members do their jobs in the very best way possible. Our vision is always to develop smart software that makes complex problems easier to solve.
In-House development at our head office
To ensure the highest level of quality control, our software is designed and developed at our head office in Adelaide, Australia. The IAS development team is located in-house, under the same roof as the rest of the company.
We pride ourselves on real teamwork, which naturally leads to a much better understanding of what our customers really need and want, and therefore results in much better design.
IAS Services
As well as the design and development of agile aviation software, we have developed a suite of services to suit our customer needs and enhance the way they do business:
Installation
Training
Customised Development
Business and Process Analysis
Efficiency Audits
In-house Quality Assurance
Import and Export of Aircraft Records
Working on behalf of customers with Aircraft Manufacturers
Advising on IT Infrastructure, Planning and Specifications
Research and Development
Troubleshooting.
 Customer Support 24/7, 365 days a year